Fundamentals of Estate Planning & Probate Course
April 2 @ 5:30 pm

-

April 16 @ 7:30 pm

EDT

$70.00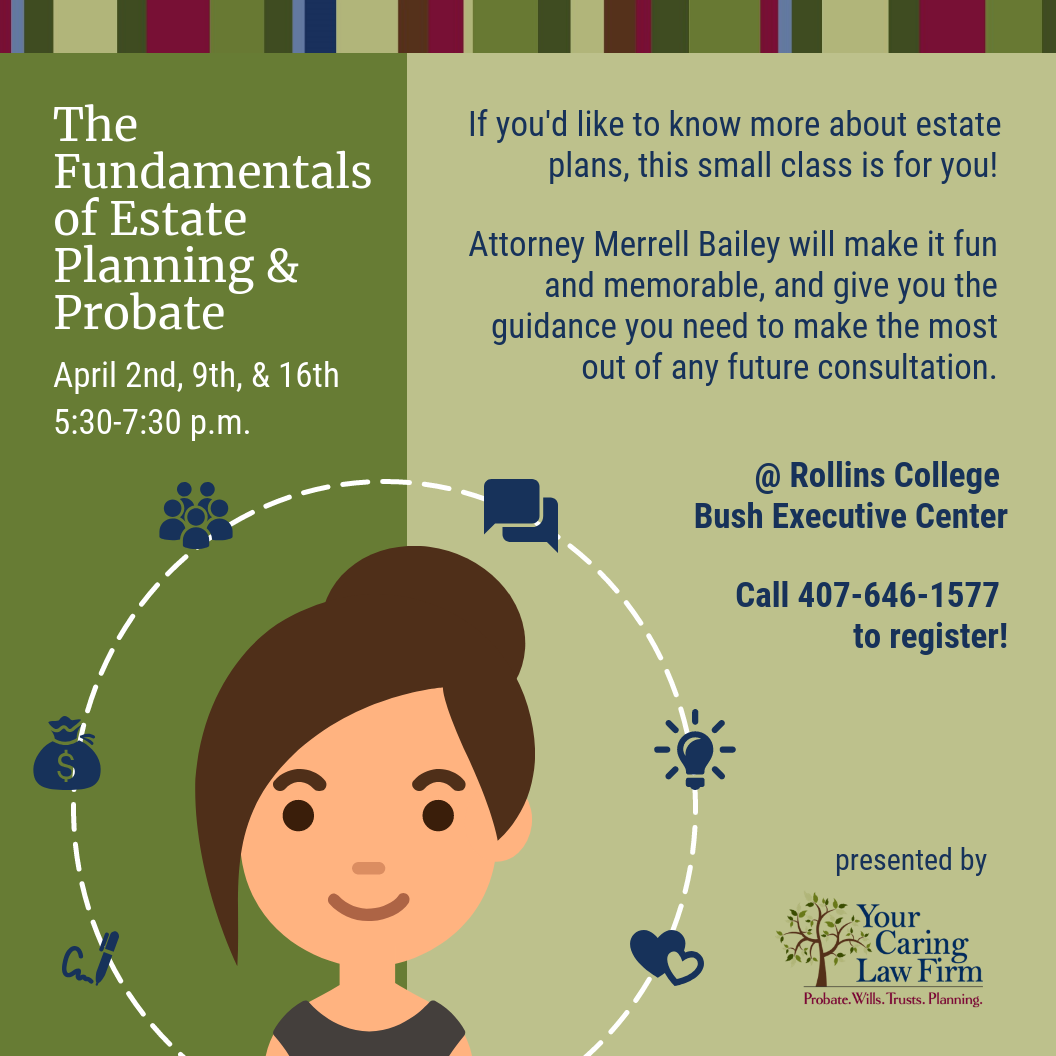 This fun, interactive, and practical estate planning course reveals what you always have wanted to know about estate planning and probate. We use pop-culture examples from movies and celebrities to illustrate topics such as:
What is the difference between a will-based estate plan and a trust-based estate plan?
What are the typical legal documents one might see in an estate plan?
Why should I care about estate planning? I'm solidly middle-class, not wealthy!
Who has the authority to make financial and medical decisions for me as I age?
What is the difference between probate and a trust administration?
How do I pass my retirement plan assets?
Is there anything my legacy can do to protect my loved ones from creditors, predators, and their own bad choices?
How can I prevent my wealth from going to my daughter-in-law's next husband?sta
How can I avoid "ruining" my grandchildren with an inheritance?
Call 407-646-1577 or email lifelonglearning@rollins.edu to register.