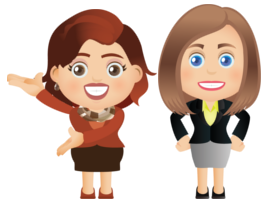 Educational Shorts from Your Caring Law Firm

Brief videos covering some of the most common questions you may have
Estate Planning Legal Documents
These videos explain legal estate planning documents. These documents are something that every adult should have in place!
---
All adults need a trustworthy agent. Here's why.
---
If you couldn't communicate with your doctors, who would trust?
---
How will this document work after you "get on the bus?"
---
Provisions and special circumstances.
---
A Living Will tells your family and physicians what to do in the event that they must consider artificial life-prolonging measures for you.
---
What happens to you, your loved ones and/or property if you should become incapacitated?
---
Trusts
Here you'll find information about different kinds of trusts.
---
One of our goals with a trust is to help minor or immature beneficiaries not to hurt themselves with an inheritance.
---
Are you married and wondering if a joint trust is right for you and your spouse? Some couples are very good candidates for one!
---
With thoughtfully prepared trusts, you may continue to protect and guide your loved ones with your wisdom even after you are gone.
---
A Revocable Living Trust is treated differently under Federal law and State law. So, what does it accomplish?
---
Establishing Your Revocable Living Trust – What rights do you have as the grantor?
---
Beyond supplemental medical expenses, a properly drafted Special Needs Trust can maintain quality of life, and can open doors for your loved one that you may not imagine.
---
All trusts have the same three acting parts!
---
If an Estate Plan were a car, would you rather drive a will-based plan or a trust-based plan?
---
Trusts: Family Information. How do you disinherit a family member?
Trustees & Trust Positions
Videos explaining the various positions in your trust.
---
Administrative Trustees
---
Commonly, the position of Trustee is bifurcated into two roles: the Administrative Trustee and Investment Advisor. We also look at Designated Representatives and other positions in this video.
---
What is a Trust Advisor? Why is this position in my trust?
---
Trustee Succession Articles
---
Incapacity and Administration of Your Revocable Living Trust
Probate
---
Your Personal Representative/Executor is not necessarily the person responsible for making funeral arrangements, though they can be.
---
Asset Protection
Your Caring Law Firm can help develop strategies for protection of your business assets, homestead, and other parts of your estate.
---
What do you need to do to qualify an RV or boat as your homestead? It's possible!
---
Charitable Giving
---
There are a few ways we recommend our clients structure their charitable giving plans.
---
Your Caring Law Firm
Here you'll find videos about YCLF, what to expect as a client, and more!
---
What to expect in your first call to YCLF.
---