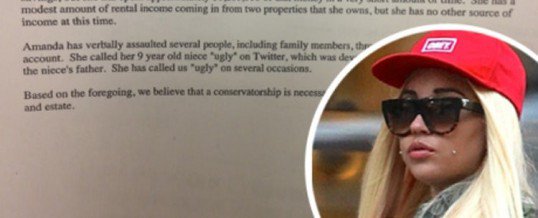 (original image from In Touch Weekly)
Amanda Bynes' Parents Seek Conservatorship
Posted on: August 1st, 2013
By: Hallie Zobel, Esq.
Amanda Bynes' parents, Rick Bynes and Lynn Organ, are currently waiting to hear from Judge Glen M. Reiser if they will be granted conservatorship over their daughter.
The 27-year-old actress is currently undergoing a 14-day psychiatric evaluation at a California hospital following her driveway fire-setting stint. Bynes is due back in court on August 9 for the next ...
Continue Reading →