Leaving a legacy may mean passing down one's wealth to beneficiaries and loved ones or preserving for future generations the family's traditions, values, and journeys.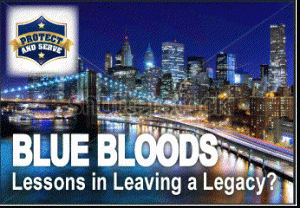 Leaving a Legacy: What's "Blue Bloods" Got To Do With It?
Posted on: March 27th, 2015
By: Mary Merrell Bailey, Esq. CPA MBA MSTax MSAcctg
Leaving a legacy is not about material things. It's preserving family traditions and values for future generations.
It always amazes me that watching a ...
Continue Reading →